``The $10 web page on Sacto.com´´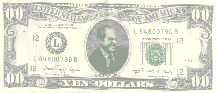 ---
You can share the Sacto.com name!
With just a 12 month commitment, a Sacto.com business page can be yours for as little as $10 per month! That's right, for just $10 per month, Sacto.com will build and host a business webpage for you or your business.
Here are examples:
Interested?
Here's the full story.
---

Sacto.com home
© 1999 ET Enterprises